GONG BATH
w/ Marian Kraus
Friday, August 14th 6-7:30pm
$30

before 8/1 –

$35

8/1 and after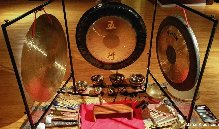 Outdoor Classes!
Classes held at Coffee Creek Watershed Preserve @ The Pavilion – 178 E Sidewalk Rd, Chesterton, IN 46304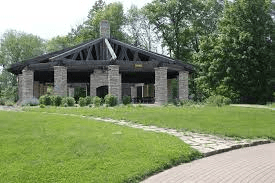 Outdoor Class schedule:
Monday: 7 am Grounding Your Yoga w/ Mary – With the grass between our toes and fingers (you can use a yoga mat if you prefer) we will flow from deep breathing to sun salutations to a chained group of poses, all while gathering the healing benefits of grounding our bodies to the earth. We will end with deep hip and pelvic opening stretches followed by a refreshing outdoor savasana.
Wednesday: 8:30am Mindful Yoga w/ Lindsey– Dedicate an intention during this practice.
We will be focusing on morning stretches while incorporating slow, mindful movements.
Because yoga is a mind-body practice, setting an intention can bring your yoga practice to a deeper level.
PLEASE SIGN UP ONLINE TO LET US KNOW YOU'RE COMING!
Only class cards, cash and checks accepted when outdoors – no credit cards at this time!
If the weather is inclement- a decision will be made no later than an hour before class starts – Please check FACEBOOK for location changes!
---
---
 List of Upcoming Events
GONG BATH – Friday, August 14th 6-7:30pm
WHAT TO WATCH FOR…
*Yoga Classes for Kids
*Tai Chi Series – September
*Wine and Canvas
---
---
 Location
We are located on the corner of Broadway and 2nd St –
Across from the white gazebo in Downtown Chesterton
Please use entrance on 2nd St at the Purple Door.
Our Front Desk
Meditation Area/Clinic Info Area
Our Dragon Room
Photos by Christine Livingston and East Wind Studios

Center Yourself at East Wind Studios, Northwest Indiana's favorite Yoga, Tai chi & Meditation studio.  Located in a wonderfully renovated suite in downtown Chesterton, we offer a variety of classes suited to different tastes, abilities and ages.
Register online for the most current information on our existing and upcoming classes and workshops. And don't forget to check out the Free Tuesday Night Classes!
Having health issues?  East Wind Studios is associated with East Wind Acupuncture, a traditional Chinese Medicine Clinic also located in Chesterton, offering a full range of services including acupuncture, herbs and massage therapy.  Check out ewacupuncture.com for more information
---