Holiday Specials Now Active!
*Purchase a 20 class card, get 10 classes Free!
*Purchase a 10 class card, get 5 Classes Free!
Holiday Specials can also be Available as Gift Certificates
Give the Gift of Health
Incredible Savings at our East Wind Acupuncture Clinic!
Pre-black Friday 1 Hour Massage Gift Certificates Special (Nov 22-30) ONLY $50
Consult, Exam and First 4 Acupuncture Gift Certificates (Nov 30th- Dec 25th) New Clients Only $250 ($200 savings)

Center Yourself at East Wind Studios, Northwest Indiana's favorite Yoga, Tai chi & Meditation studio.  Located in a wonderfully renovated suite in downtown Chesterton, we offer a variety of classes suited to different tastes, abilities and ages.
Register online for the most current information on our existing and upcoming classes and workshops. And don't forget to check out the Free Tuesday Night Classes!
Having health issues?  East Wind Studios is associated with East Wind Acupuncture, a traditional Chinese Medicine Clinic also located in Chesterton, offering a full range of services including acupuncture, herbs and massage therapy.  Check out ewacupuncture.com for more information

---
---
 List of Upcoming Events
Tai Chi Yang Style 24 – January 4th-March 7th 2016
THIS IS A 10 WEEK SERIES CLASS
Jane Cooperman will take the 10 weeks to teach Yang Style 24 – A Simplified Form within Tai Chi. Yang Style 24 is a  short version of Tai chi composed of twenty-four unique movements.
The payment made for this class will reflect on 10 tai chi series classes that will run every Monday starting January 4th at 5:30pm and will go until March 7th. 
Tai Chi consists of fluid, gentle movements that are slow in tempo. Over the past ten years more and more research has been done that encourages people with a wide range of medical issues such as arthritis, cardiac rehab, Parkinson, stroke rehab, high blood pressure, balance problems, and depression to practice Tai Chi. Mayo Clinic has recommended Tai Chi to improve strength, flexibility, balance, well being and overall fitness. Our class combines these traditional movements with simple, easy to learn relaxation techniques. Many students have reported better balance, significant pain relief, increased sense of well being, and improved physical ability.
Click Here
 to see an Article from Harvard Medical School to find out more about Tai Chi and it's Health Benefits.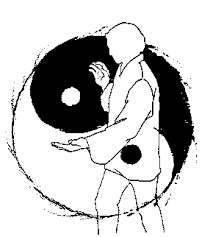 Gong Bath – 1/15  6-7:30pm
Healing at a cellular level….
Clinical studies demonstrate that sound can boost the immune system, decrease stress hormones, lower heart rate and blood pressure, and induce alpha and theta brain wave patterns, which are associated with the production of endorphins, the body's natural painkillers.
EWS invites you to a healing gong and singing bowl meditation with Marian Kraus.
$30…Now – 1/8        $35…1/9 and After
Sign up to reserve your space
SPACE IS LIMITED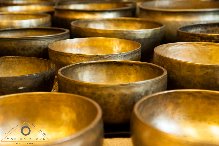 ---
---
 Location
We are located on the corner of Broadway and 2nd St –
Across from the white gazebo in Downtown Chesterton
Please use entrance on 2nd St at the Purple Door.
Our Front Desk
Meditation Area/Clinic Info Area
Our Dragon Room
Photos by Christine Livingston and East Wind Studios

---