Center Yourself at East Wind Studios, Northwest Indiana's favorite Yoga, Tai chi & Meditation studio. 
Located in a wonderfully renovated suite in downtown Chesterton, we offer a variety of classes suited to different tastes, abilities and ages.
Register online for the most current information on our existing and upcoming classes and workshops. And don't forget to check out the Free Tuesday Night Classes!
Having health issues?  East Wind Studios is associated with East Wind Acupuncture, a traditional Chinese Medicine Clinic also located in Chesterton, offering a full range of services including acupuncture, herbs and massage therapy.  Check out ewacupuncture.com for more information

---
---
 List of Upcoming Events
CHINESE NEW YEAR 2016 – 2/9  6:30-8:30pm
Come out and help us ring in the year of the MONKEY!!
We will be offering feng shui, I-Ching, chair massage, ear acupuncture, Chinese horoscopes, light refreshments and meditation followed by intention setting and a lighted lantern release! …
*******************************************
EVENT HELD AT
East Wind Studios
101 2ND ST Chesterton IN
To RSVP or for more information, visit ewstudios.com or
call 219-395-9928
THIS EVENT IS FREE BUT LET US KNOW YOU'RE COMING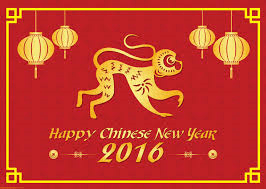 Chakra Cleanse Workshop w/ Tiffany  – 2/24  6-7:30pm
Prepare for an amazing meditative journey as we open and cleanse our seven chakras responsible for our health and vitality.
This workshop will help to balance your internal energy.
Starting at the base of the tailbone, location of the first chakra -Muladhara – we will be focusing on gaining stability and feeling secure and rooted within our lives.
The second chakra will follow – Svadhishthana –
we will focus of the ability to allow ourselves to receive pleasure and to release into our emotions.
Within the third chakra – Manipura – we will focus on will power, the power of self confidence and self-esteem.
Travelling deeply in the fourth chakra – Anahata – we will bring our attention into the power of love and find the ability to feel it for ourselves, our family, friends and everyone in between.
In the fifth chakra – Vishuddha – we will see it's ok to voice our options and say what we have to say! This is also the chakra of creativity.
Our Third Eye – chakra number six – Ajna – get rid of all illusion and see the truth within all aspects of your life.
Finally, chakra number seven – Sahasrara – Find Bliss, find Peace, let go of everything that holds you back from your true divine self.
 $20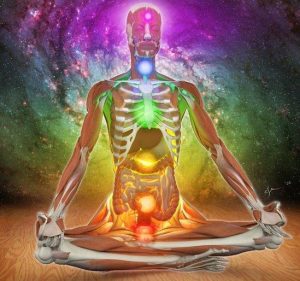 Gong Bath – 3/4  6-7:30pm
Healing at a cellular level….
Clinical studies demonstrate that sound can boost the immune system, decrease stress hormones, lower heart rate and blood pressure, and induce alpha and theta brain wave patterns, which are associated with the production of endorphins, the body's natural painkillers.
EWS invites you to a healing gong and singing bowl meditation with Marian Kraus.
$30…Now – 2/27        $35…2/28 and After
Sign up to reserve your space
SPACE IS LIMITED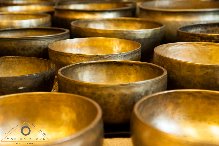 ---
---
 Location
We are located on the corner of Broadway and 2nd St –
Across from the white gazebo in Downtown Chesterton
Please use entrance on 2nd St at the Purple Door.
Our Front Desk
Meditation Area/Clinic Info Area
Our Dragon Room
Photos by Christine Livingston and East Wind Studios

---