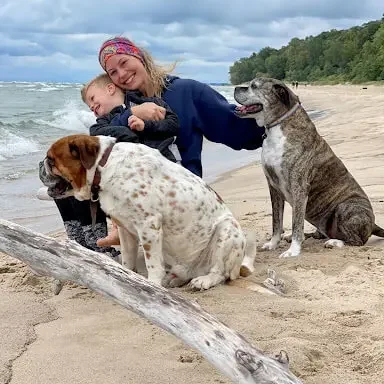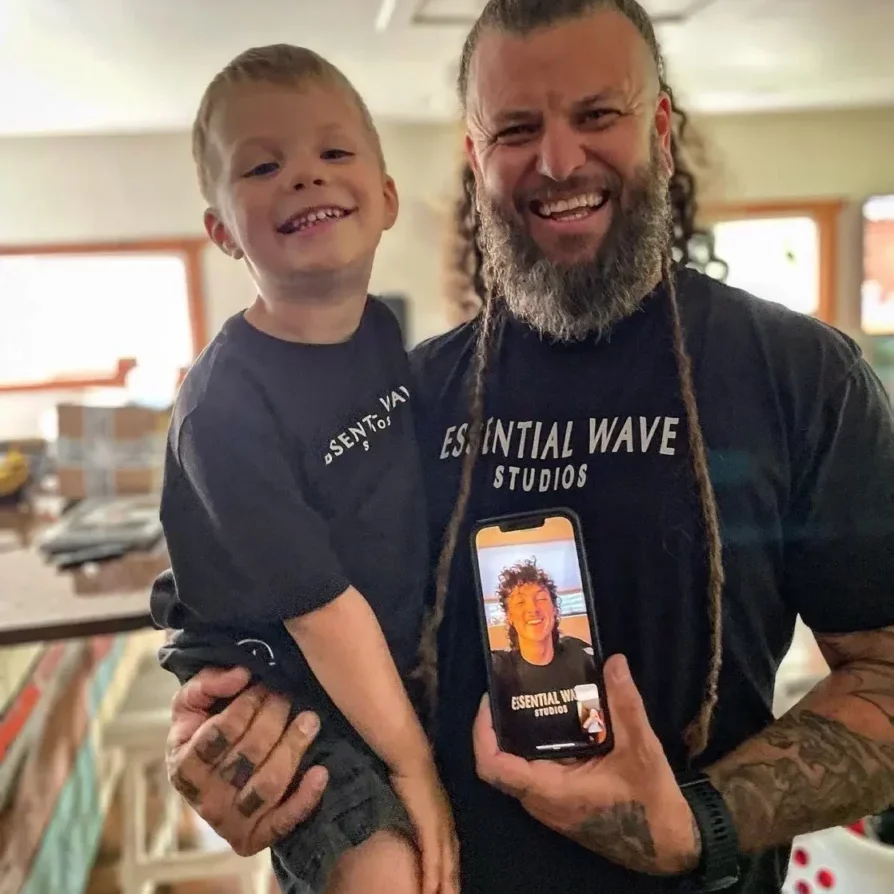 Essential Wave Studios provides Yoga, Tai chi, Barre, Reiki, Sound Healing and Manual Physical Therapy in order to help clients manage, eliminate & prevent pain, improve flexibility and function and, therefore, achieve their health and wellness goals. It is our goal to create a culture that helps all clients to feel welcome, accepted, and at ease. All human beings have some measure of limitation and the human body is infinitely complex. Our Manual Therapist and our Yoga instructors are simply facilitators on each individual's personal journey toward understanding one's body and mind on a deeper level.
Renée is our in-house Manual Physical Therapist. Renée was first a patient when originally introduced to Manual Physical Therapy. At 18 years of age, while under scholarship at Marymount Manhattan College to be a professional ballet and modern dancer in New York City, NY, Renée suffered a dance career-ending injury. The experience of receiving manual therapy so inspired her that she changed course from pursuing a professional dance career to pursue her Physical Therapy degree. Renée earned her Bachelor of Science in Human Physiology at the University of Oregon, and achieved her Doctorate of Physical Therapy (DPT) at Oregon's Pacific University. Additionally, she is one of only 5% of Orthopedic Physical Therapists that have earned a Manual Therapy Fellowship in the United States. She has pursued a specific interest in Manual Therapy and Women's Health.
Renée's credentials include:
Doctor of Physical Therapy (DPT)

Certified Orthopedic Manipulative Therapist (COMT) 

Diplomat of Manipulative Therapy (Dip.MT) 

Fellow of the American Academy of Manual Physical Therapists (FAAOMPT) 

Certified in Dry Needling (Cert.DN)

KT tape trained

Pilates trained 
Aron is our Executive & Creative Director responsible for overall management and direction of the business. With a background of 20 years as a Journeyman Electrician and Fabrication Manager, Aron brings a high level of experience in business management and operations. Aron's hobbies include riding and wrenching on his Harley's, hand-tooling and dying leather apparel and accessories, repurposing and up-cycling vintage antiques and putting his incredible attention to detail into creative outlets. When he isn't providing creative design and physical labor at the studio, you can find him being a family man, with wife, Renée Bowen and their two sons, 21 year-old, Sumari Kane Bowen and 4-year old son, Koa Wave Bowen, whose namesake (from great grandmother Cecil Waive Bowen) is the meaning behind the studio's name, Essential Wave Studios.
Elisa Walsh
Studio Manager/Lead Instructor
Elisa Walsh is our in-house Reiki Master & Sound Healer as well as the studio manager and lead Yoga instructor. Elisa has always been a teacher at heart. Beginning her journey as a school teacher, she taught first grade for 6 years. As time went on her path began to shift. She experienced firsthand how powerful yoga can be and felt called to share this magic with others. Elisa completed her 200-hour yoga teacher training at Dancing Feet Yoga in 2022 and completed a 300-hour Kundalini yoga teacher training with Yoga Farm Ithaca in 2023. She is also a Reiki Master Teacher, Meditation Teacher, and certified in Sound & Vibration Therapy. When she is not teaching, she enjoys spending time with her family, playing at the beach, and hiking in the Dunes.
Here at Essential Wave Studios we are committed to creating a welcoming environment to comfortably heal and learn to trust one's own ability.
Essential Wave Studios is located in a beautiful 1850's building located in downtown Chesterton, IN, and within the studio, restoration to its original brick walls has been achieved. Stepping into the space is in and of itself a calming and visually pleasing experience. The studio is on the corner of Broadway and 2nd street just off of Highway 49, which is only 10 minutes from the Indiana Dunes State Park and beaches and the Coffee Creek walking trails and Farmer's Market. Easy commute from Chicago, Portage, Merrillville, Beverly Shores, Sand Creek, Valparaiso, Michigan City and New Buffalo and many other surrounding areas. The business location is well established offering a beautiful, well-appointed yoga studio that has been operating for 12 years out of its current location. The studio is located on the route of the Duneland Chamber's European Market and provides easy & free parking.