Thursdays Starting 11/8 2:00-6:00PM
Click here or call 219-728-1647/ 219-395-9928 to schedule your appointment!
1 Hour Reiki Session – $80.00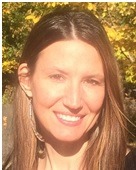 Reiki is a traditional Japanese method of stress reduction that directs energy and breath toward tensions, blockages and disease held within the body, mind and spirit. Hands are positioned directly above or lightly upon the body for a harmonizing movement of energy through client's entire system.
Tina Rongers, a certified Reiki Master-Teacher and an East Wind yoga instructor, is offering 60-minute Reiki and Oncology Reiki sessions for cultivating deep relaxation, body-mind connection and peaceful rejuvenation.
If you enjoy receiving energy work or are curious about the healing arts or have a career in the health and wellness field, then consider one of the upcoming Reiki Practitioner, Master and Master-Teacher Training and Certification programs offered by Tina and East Wind Studios. See workshops for more details.
Tina Rongers, EdDc, Certified Reiki Master-Teacher
Education: Doctoral Candidate in Education, Meridian University
Experience & Certifications:
Reiki Master-Teacher Certification
Oncology Reiki Certification
Integrative Amrit Yoga & Yoga Nidra Certification
Hobbies: Yoga, Outdoors, Writing, Traveling, Being Helpful
Fun Facts About Tina: I am infused with the teachings of diverse spiritual elders and teachers from my late Cherokee mentor Momfeather to His Holiness the Dalai Lama. My best adventures in life occur while seeking their wisdom and finding my own.
Philosophy: Being whole and one with the world begins within you then extends outward.
Chinese Astrological Sign: Year of the Ox