Kellie Cahillane – Yoga Instructor
Kellie has dedicated herself to the practice, study, and teaching of yoga since she realized the balance it brings to all aspects of her life. She began practicing yoga in college to benefit her long distance running. Kellie fell in love with the yoga community, and the endless opportunities for learning and discovery that yoga offers.
Her background in Elementary Education has helped her create a warm, welcoming, and exciting environment in her classes. She bases her teachings off of generating confidence, curiousness, and courage in her students. She truly believes that yoga can be for anyone and everyone. Kellie attributes her playful and accepting philosophy to her teachers Stephanie Rosenblum and Gina Marciano of Yeah Yoga, who shared their knowledge by encouraging their students to have fun, push their boundaries, and explore.
---
Mary Marshall – Yoga Instructor & Studio Manager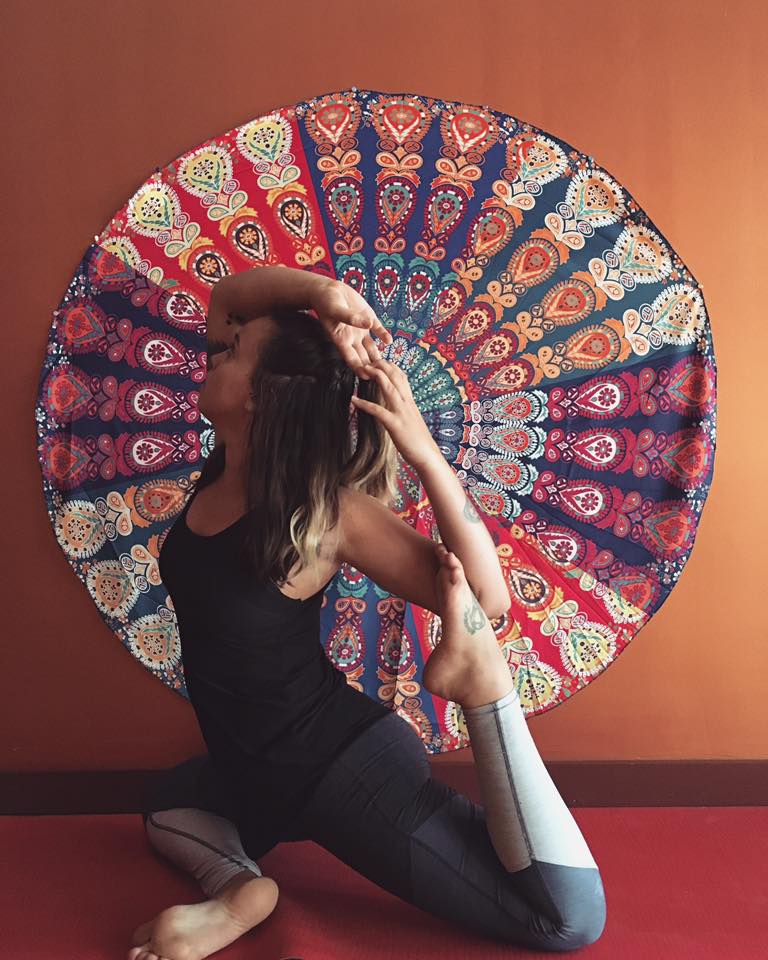 Mary's passion for yoga originated with the discovery of the universal connection that exists among all living things.  Through Yoga, Mary found a philosophy, that for the first time in her life, truly brought on  peace of mind, relief from anxiety & stress… a true path to happiness. Starting off as a student of East Wind Studios, Mary quickly discovered the direction her life needed to take as a Yoga teacher. Mostly, she celebrates the union that is Yoga: of mind, body, soul and connection to the world around her.
Mary received her 200HR certification as a Vinyasa Yoga teacher from Yoga Six in Chicago, IL under Angie Starz & Jenna Reddington. Mary's educational background is in Marketing & Management  from the Illinois Institute of Art in Chicago. The passion to not only teach yoga, but also help educate others about the yoga philosophy and practice to the Community. Mary is also the Marketing & Events specialist for East Wind Acupuncture (parent company), a Traditional Chinese Medicine practice in Chesterton.
---
Anne Hurley-Larkin – Yoga Instructor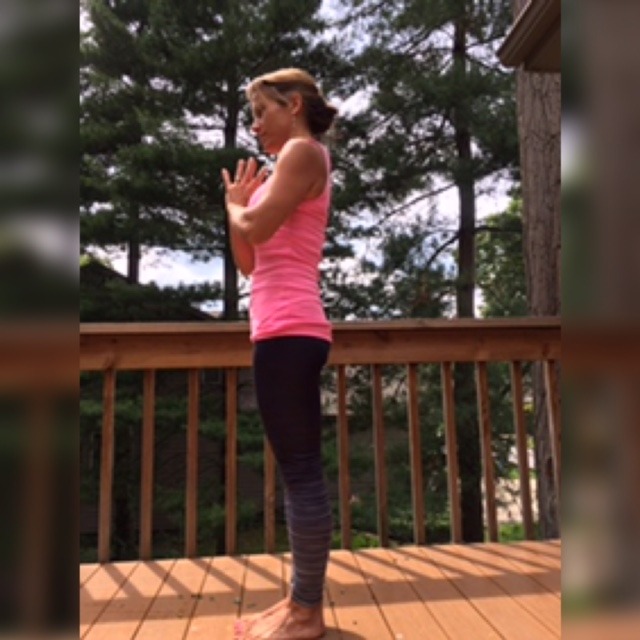 I am a philosopher, mother, wife, sister, daughter, and lover of flexibility of the mind and body. My practice of yoga has evolved over the past 18 years from an asana practice to a meditative practice to a living mindfully in all aspects of life. Through my practice, I have studied anatomy, Ayurvedic medicine, and Eastern thought. I attempt to take into account each student's physical, emotional, and mental state when I teach. I hope to share peace by allowing the body, breath, and mind to come into its maximum range.
I am a Samapatti certified teacher by Mike Zolfo at the Yoga Room in Crown Point. Samapatti includes teachings from all the schools of Hatha and Raja yoga. It emphasizes the transformative aspects of yoga. I have worked with the elderly, preschoolers, high school and college athletic teams, and everyone in between. I love to bring yoga to everyone.
---
 Tina Rogers- Amrit Yoga & Yoga Nidra Instructor/ Reiki Practitioner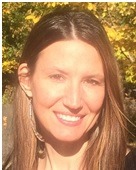 Tina Rongers, RYT200, offers the healing arts of Yoga, Yoga Nidra and Reiki for inner stillness, personal growth and healing to arise. Yoga, meditation and Reiki are practices that grounded and strengthened Tina during a major life change, and continually transform her daily life. Through extensive training and genuine care, Tina cultivates a calming environment for deep relaxation, body-mind connection and peaceful rejuvenation from the core of who you truly are.
Tina is a certified facilitator of the Integrative Amrit Methods of Yoga and Yoga Nidra, a Reiki Master-Teacher and doctoral student in leadership and social transformation. Her passions for total well-being and collaboration manifest through her community-focused businesses, Karnerblue and Manitou. Tina is thrilled to be a part of the East Wind Studios team, helping you feel & be amazing!
---
Jennifer Nolan- Yoga Instructor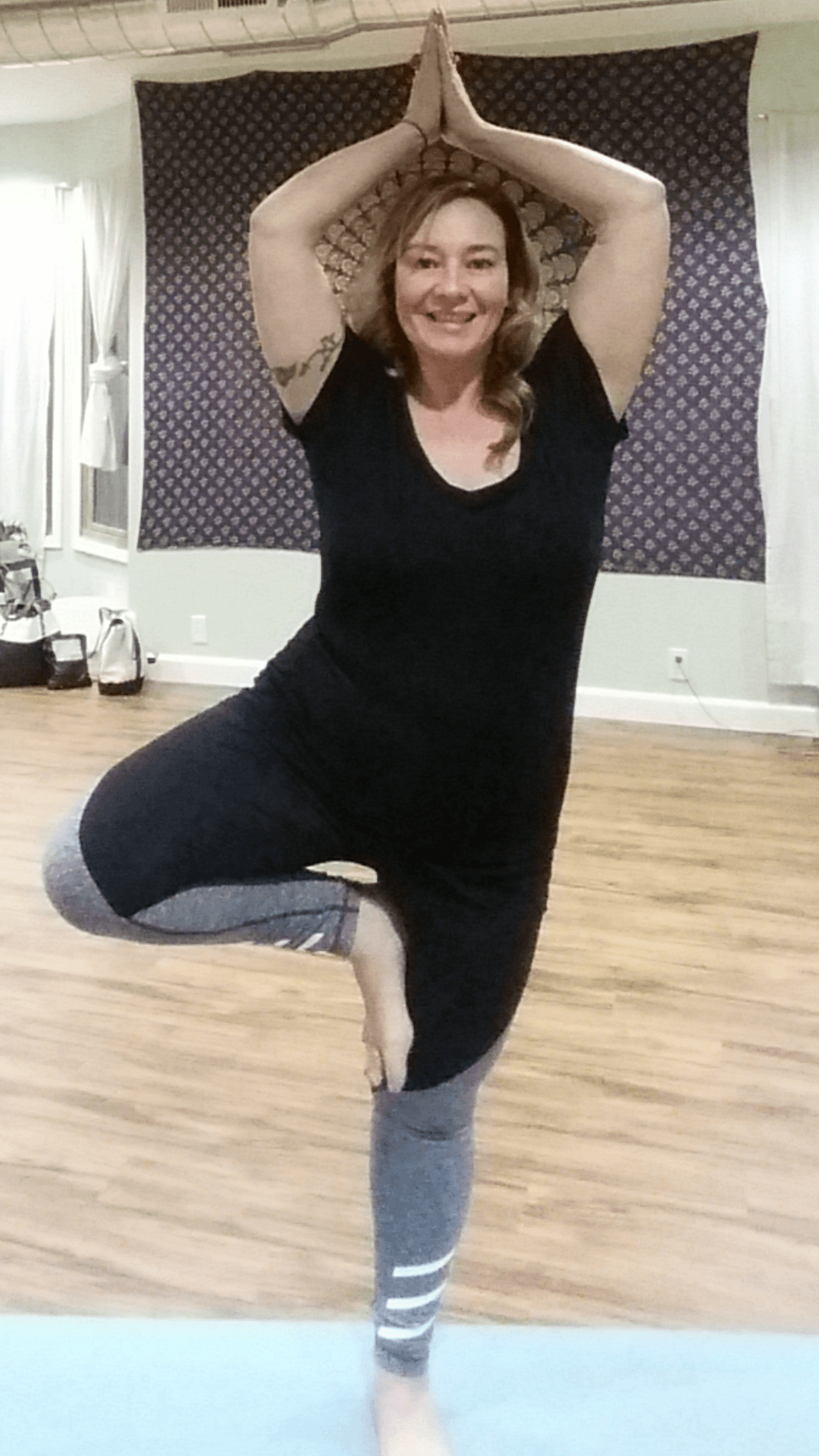 ---
Madelyn Jones – Yoga Instructor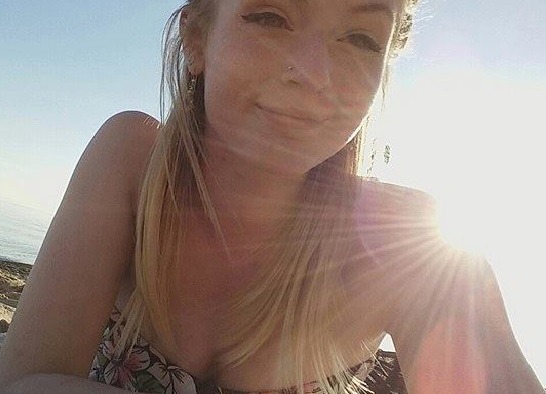 Madelyn (Mady) has lived in Chesterton, IN all her life. She recently graduated from Massage Therapy school in Crown Point & is finalizing her licence.  Currently, she works as an Acupuncture Assistant and Massage Therapist at East Wind Acupuncture.   Madelyn is a 200 hr. registered Hatha Yoga Teacher.  Her goal in life is to help others heal and live healthier. Madelyn embraces the more meditative aspects of the yoga practice and works at creating a calm atmosphere for her students as they move throughout their asana practice. Her long term goals include continuing her yoga teacher education, becoming a meditation and yoga therapy instructor.
---
Brittany Buzea – Yoga Instructor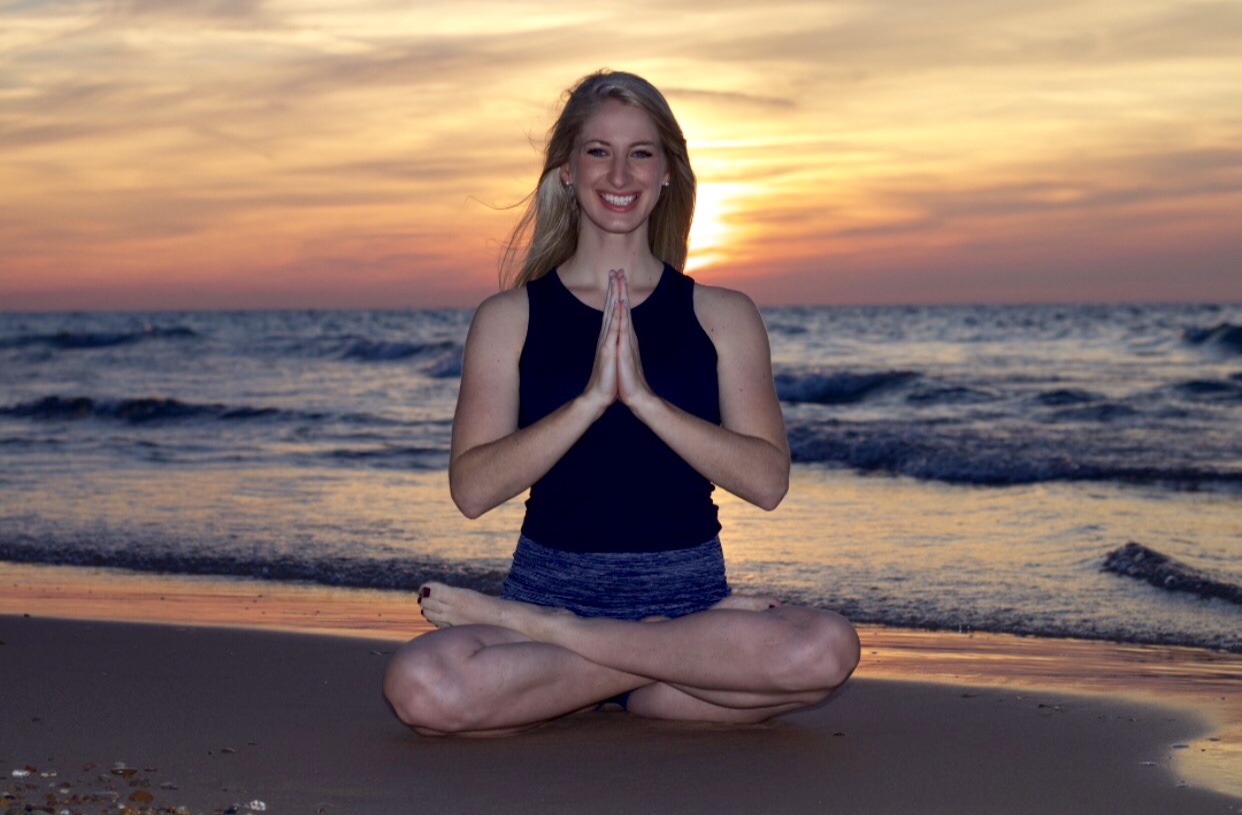 Brittany, the daughter of a Football Coach and a Nurse Practitioner, has always felt a gravitational pull towards physical activity and wellness. Through yoga, she has learned to connect the two and bring a sense of balance to all aspects of her life – mind, body and spirit – a true path to peace and happiness. Initially yearning to continue her education and enhance her own yoga practice, she completed a 200 Hour Yoga Teacher Training Certification in January of 2018 with Yoga Mecca.
 Soon after completion, she heard the call to actually get out and share yoga with her community. Brittany believes in inspiring people to find a deeper connection in themselves and gratitude for life.  She encourages her students to honor their own authenticity, allowing them to feel more present, confident, and free.  With an emphasis on exploration and breath awareness, her classes are designed to invigorate the body, calm the mind, and soothe the soul.  Brittany believes that when students are pushed to their edge, moving beyond the barriers of the mind, is when they can truly discover who they are – tapping into something so much greater than their expectations.
---
Paige Himes Winnell – Yoga Instructor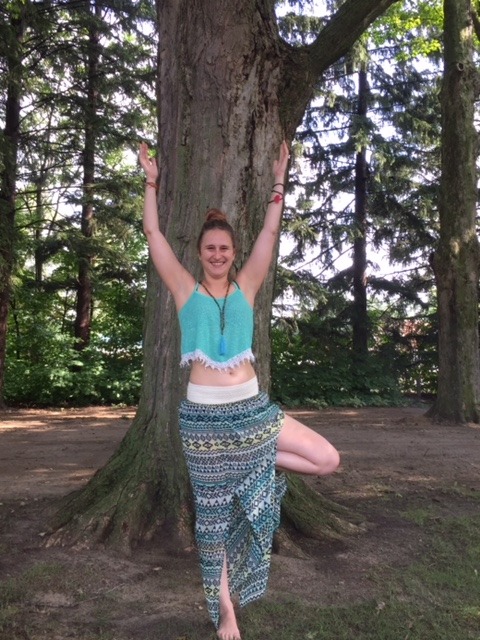 A lifelong resident of Porter, Paige is a dedicated 200 RYT.  After years of practicing yoga, she realized that the joy and power within the practice was a gift she could share with others.  Through her energy and enthusiasm, Paige is delighted to bring her talents to the community she has loved her whole life.
Certified by the Yoga Alliance at the Kripalu Institute for Yoga and Health, she received her training from Rudy Pierce and Jurian Hughes, who have more than 50 years of combined experience.  Specializing in two different energetic approaches to yoga, Rudy helped Paige to harness the slow patient aspects of the practice, while Jurian helped Paige to clarify her voice and realize there are always ways to grow as a teacher and student.
While Paige teaches the physical practice of yoga through movements of the body, she also focuses on integrating the energetic layer of the body into her classes.  Sequences are based off of and inspired by themes in nature, helping students to feel more connected to the world around them.
---
Diana Smoot – Yoga Instructor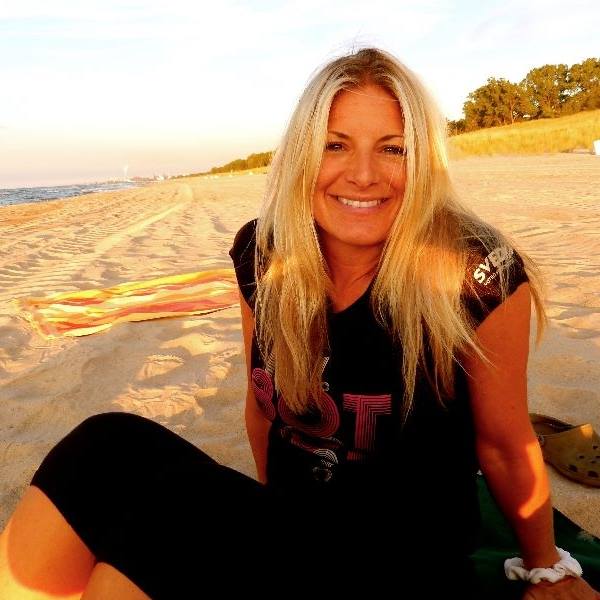 Diana Smoot is a certified yoga instructor and has been teaching yoga for 8 years.  She enjoys, not only teaching the asanas, but also the body, mind and spiritual aspects of yoga to all individuals who are ready for their journey!  Diana has always been into health and fitness and she use to be a competitive body builder.  She is excited to be teaching the Zen Barre Yoga class at East Wind Studios, which marries a work out with yoga. During Zen Barre Yoga, Diana incorporates yoga asanas with weights, the barre and lots of reps – you will sweat! At the end of the class, she cools you down with a relaxing mediation.  Diana lives with her two young daughters in Miller Beach where she holds beach yoga classes during the summer. She is also a Real Estate Broker with McColly Real Estate.
---
Jane Cooperman-Tai Chi Master
Jane has studied tai chi, meditation and relaxation techniques for more than 30 years. She has a masters degree from the University of Chicago in Fine Arts and is a current student at Championship Martial Arts in Chicago. Jane looks forward to sharing her love of these arts with everyone.  To this day, Jane still continues to see her Tai Chi Master of more then 20 years.  Jane teaches Yang Style 24 Mondays at 5:30pm
---
 Lisa Filbert- Pilates & Barre Instructor
Lisa is very passionate about creating good, safe, posture and movement to use in daily living.  Plank parties and flexibility are two of her favorite tools.  She wants her clients to be pain free and feeling good physically and mentally. If one doesn't have fun while exercising, then they are most likely not going to continue.  Working out should be fun, because it is so good for our bodies.  Lisa's philosophy is to make sure the client not only sees results, but is also enjoying their time at the gym!
Lisa became a trainer because she wanted to help motivate people to become healthier and to feel better physically! She has been on the other side and has struggled with confidence in her own physical appearance, and therefore can sympathize with many.   Together we can become healthier and happier about ourselves-that is Lisa's goal for everyone!
Lisa is certified in: AAFA Group Fitness, USASF, CPR, AED, First Aid, NASM Personal Trainer, Silver Sneaker, LesMills Body Combat, LesMills Body Pump and Barre Intensity.